European Programmatic market grew +70% in 2014
The IAB Europe's report titled «European Programmatic Market Sizing 2014» reveals that the total programmatic display advertising market in Europe jumped 70.5% from €2.14bn in 2013 to €3.65bn in 2014.
The study highlights that mobile and video are key drivers of the programmatic display ad market. Indeed, programmatic mobile advertising revenue grew 240% in 2014 (vs 2013) and programmatic video advertising grew 176%.
In 2014, the study identifies that programmatic accounts for 39.3% of desktop display net advertising revenue in Europe, 27.3% of mobile display ad market and 12.1% of video display ad market.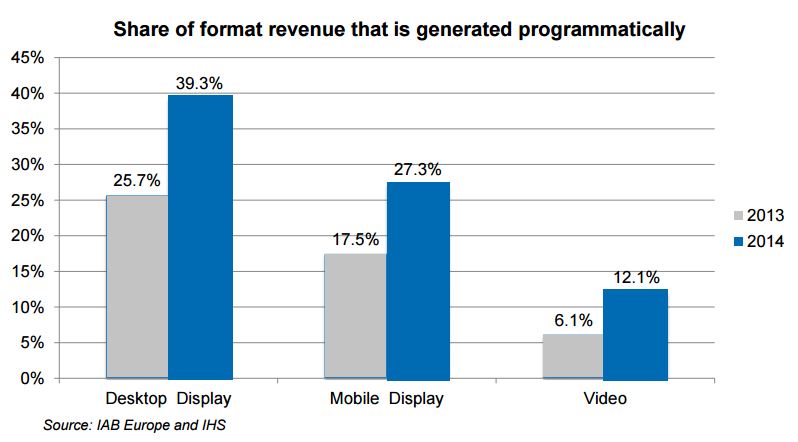 For more information, you can download the report.